Besides resolving to lose weight, stop smoking, make more money, and find a new job, how about getting organized?
If you're looking for an easy way to help keep your 2016 New York resolutions intact, look no further than these hot new apps that will keep you not only looking great and feeling better, but will help make more time to close escrow and spend time with family!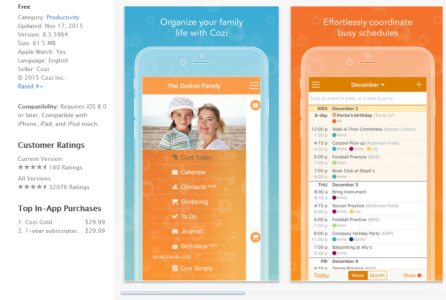 Most real estate agents know a thing or two about how technology can help them with sales, and many go above and beyond to keep abreast of what's going on around them in the digital world. Check out these stats:
According to a National Association of Realtors 2013-2014 Realtors and Technology Survey:
27 percent of agents and 21 percent of brokers spent $500 to $2,000 on technology in the last 12 months.
The top three tools that respondents plan on purchasing or replacing in the next year are: iPad (16 percent), smartphone (15 percent), and digital camera (12 percent).
The most frequently used operating system is Windows 7 (38 percent).
The most popular smartphones are iPhone (52 percent), Android OS (45 percent), Blackberry (3 percent).
91percent of Realtors use social media to some extent.
Latest and Greatest
These new apps might be worth a try in helping your daily real estate workings, and possibly also in your personal  life:
Trusper
Trusper is a website and app that allows its users to quickly and easily share general tips and tricks to help simplify your daily life.  These tips can be on any subject from cosmetic application to image and video publishing.
The name "Trusper" is short for "trusted helper."
Available as a free download at trusper.com and compatible with all iPhone, iPad, iPod, and Android devices.
No ads or in-app purchases.
Yaye (pronounced Yay!)
This is a brand new app that's getting tons of buzz for helping people lose weight, supported by friends and family.
According to research, you're 35 percent more likely to reach your health goals when supported by a group.
Where most health and fitness apps are lonely and expensive, Yaye is fun because you have the opportunity to get healthy with friends and cheer each other on.
Free on iTunes and Google Play.
Salt
Salt is a free, user-friendly app that allows you to bookmark great restaurants, bars and cafes
You can also share your recommendations with friends, clients, and family.
Available on iTunes.
Cozi
This is a comprehensive but streamlined calendar app that lets you keep the whole family's activities and appointments all in one place.
Families can also create gift lists and share gift ideas with others.
For shoppers, Cozi offers a feature that allows you to share recipes and quickly add ingredients to any shopping list.
Free app, available on iTunes, Google Play, Amazon, and the Windows app store.
Level Money
As the name suggests, Level Money allows you to create a simple, clear picture of your daily finances.
It provides you with a spendable — or safe to spend — number for every day.
Integrates with all of your bank accounts.
Free on iTunes and Google Play.
Photo: Cozi