Apartment living isn't just for Millennials and the younger set these days.
According to a new study from Harvard University's Joint Center for Housing Studies, sure millennials are renting, but so are their parents. And it's such a popular notion, there appears to be a shortage of affordable rental units.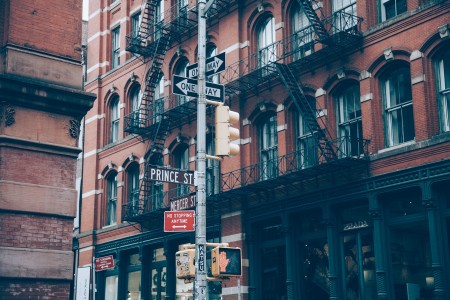 Christopher Herbert, managing director of Harvard University's Joint Center for Housing Studies said, "We've seen vacancy rates at their lowest level in decades and rents growing at their fastest pace in 30 years. With all those people looking for rentals, it's increasing competition and making the market ever tighter."
Agents: Don't Turn Your Heads
If you're a real estate agent, don't turn your head from those who are only interested in leasing either. One real estate agent says representing renters is something she rarely says no to.
"On the upside, leases happen quickly and you can get paid more quickly. On the downside leases are harder to do for the money received. It is almost as much work as a sale and sometimes even harder as you must deal with tenants who want all the little things fixed and a landlord that is not as motivated to do the work as they would be if they were selling the home.  So it can be a bit contentious," said Kathy Kennedy, an agent with Realty One, Southern California. "It is a good way to start in real estate but most real estate agents would probably gravitate to selling real estate instead of being a leasing agent, once they have had a taste of both."
Renters Growing
A co-author of the study, Herbert said the number of renters is growing. Nine million new households over the last decade, many of which are not the young college grads you might expect.
"The vast majority is among people in their 30s and older. In fact, the biggest group is 50-69," Herbert said.
So why are older folks, parents and the like, opting to rent?
According to the study, the increase in older renters is a legacy of the housing crisis. For instance many consumers, who lost their homes, are now renting. And with all generations hoping to rent, prices are climbing. Especially in some larger cities, says Devin O'Brien, head of strategic marketing at apartment rental website, Zumper.com.
"Oakland was up 19 percent this past year. Brooklyn, Queens, all of those areas, are all skyrocketing," he said. "Rents, particularly in urban areas, are going up tremendously."
Bottom-line: renting isn't a bad thing and appears to be the trend for many as the cost of buying a home rises and the shortage of homes continues. Also, many empty-nesters, as well as seniors, prefer not being locked into a mortgage, maintenance or responsibilities of own in their home. Renting, in fact, makes more sense than ever for them.
Photo: Pixabay