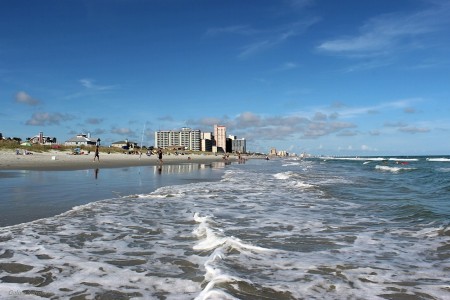 If you're lucky to visit or decide you want to relocate to Myrtle Beach, S.C., you're in for a treat.
This is the place of orange sunsets, shaggy moss-draped oaks, splendid palmetto, dogwoods, fertile salt marshes, and cool lagoons and creeks. Gardens overflow with crepe myrtle, camellias, Jessamine and drifts of white, pink and scarlet azaleas dot the landscape.
Myrtle Beach is a sought-after haven for its more than 100 championship golf courses, mini-golf courses, tennis courts, and 60 miles of wide sun-splashed beaches. It's also home to elegant hospitality, historic towns and fishing villages.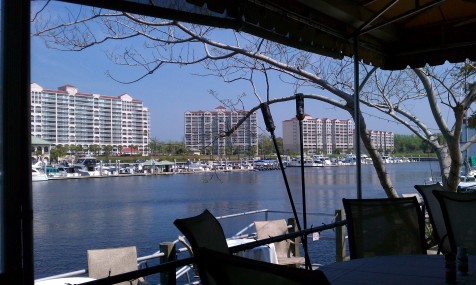 Outdoor adventures run the gamut from wet and wild to fast and furious to pleasant and relaxing. There are plenty of water amusements including waterskiing, wind surfing, parasailing, kayaking, canoeing, boating, fishing and sailing. Cyclists can spend hours exploring the area along extensive bike trails, while nature lovers can see a wide range of flora and fauna.
For those drawn to more culture, there are performing arts, a diverse scene of visual arts, and music, including live jazz. And shoppers will find a treasure trove of shops and boutiques.
Golf 
Pine Lakes Country Club is the epitome of the traditional golf resort since opening in 1927 as the Ocean Forest Country Club. Designed by Scotland native Robert White, Pine Lakes put Myrtle Beach on the map as the destination of choice for the country's most elite families. It was a favorite of the Vanderbilts and the Rockefellers. Pine Lakes is also known for its role in the formation of Sports Illustrated. The Myrtle Beach Golf Hall of Fame is situated in the Pine Lake's Hall of Fame Garden adjacent to the newly renovated clubhouse.
Meadowlands Golf Club has distinctive parkland features that follow the lay of the land through mature woods bordered by serene meadows, pristine lakes and vast wetlands. An open layout, well-defined hazards, and exemplary attention to detail create a rewarding round for all.
Myrtlewood Golf Club features two 18-hole courses, the Palmetto course and the Pine Hills course. Stretching out along the Intracoastal Waterway, the course serves a variety of hazards and bunkers.
There are 50 mini-golf courses too, each with a unique theme. A few of the more popular are Dragon's Lair Fantasy Golf, Jungle Safari Golf, Shipwreck Island Adventure, Jurassic Golf and Captain Hook's Adventure Golf.
More Fun 
Broadway at the Beach is a premier entertainment complex surrounding a 23-acre lake. There are oceans of fun at Ripley's Aquarium, showcasing the popular 310-foot underwater tunnel that allows the incredible experience of seeing sharks swim right over you. Pavilion Park offers  a collection of classic rides as well restaurants and shopping.
The historic Palace Theatre welcomes a variety of celebrity acts throughout the year. Past entertainers include comedians such as Jerry Seinfeld, musical artists like Alison Krauss, and Broadway shows such as Les Misérables. 
Myrtle Beach, S.C. is a great place to visit or retire if you want sun, golf and more!
Photo: Pixabay